University halls tend to range from tiny to standard, but the rooms aren't ever overly spacious. So people believe that decorating a small space proves impossible. However, it really isn't. Storage can be key towards decorating and organising a stylish room as you can establish a style without it being too cluttered.
A corkboard on it's own is very plain, but you can buy some cheap gift wrap and line it around the board and pin it to place, which adds a splash of colour. You can cut some darker gift wrap and apply blue/white tack onto the wooden border of the board and you'll have a very pretty and bold space as shown below:
You also aren't just limited to flat decorations on the cork board. You can buy a pretty paper garland or make your own, then attach it across the board.
You can even try hanging light decorations across the board through the help of push pins, like Christmas decorations that aren't limited to hanging bird decorations to snowflakes if it's winter.
Hanging a ribbon across the walls of your room can also look good, you can attach photos and postcards to them too. Or just keep them plain and simple.
Consider investing in a vinyl chalkboard that you can use on your empty wall as a calender or to do list.
Use scrapbook paper on your walls, either as a tiled mural or across the wall. You can buy 6 sheets for £4 from most craft shops that range from small to large.
Consider getting artificial flowers and setting them on display on your desk or shelf. They can really make a gloomy room look livelier. Consider taking a mason jar and painting it a bright colour and then using it as a vase.
Hang a tapestry from your wall and add some bohemian chic to your walls.
Also consider indoor fairy lights to use as a cheap mood light for a dim atmosphere.
Put postcards on your wall instead of posters as a minimal decoration.
Try using up all of your spare items in a container. Use an iconic piggy bank to collect spare change and call it a laundry fund if you really want to have a use for it.
If you have too many spare glasses or plates, consider filling them up with little fake gems.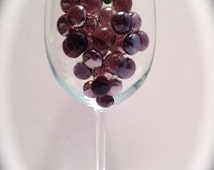 Hang a canvas organizer on some over door hangers on your wardrobe and use for hairbrushes, gloves, scarves, headphones, keys or anything else that lightly fits into the pockets. You can also use hanging shoe storage for this purpose.